Need marketing ideas on a low budget? We know that promoting your business costs money. As someone leading a small business with dedication, effort, and a limited budget, you understand this well.
You've probably wondered: Do I really need to invest a lot of time and money into marketing my business?
The reality is, marketing is essential for getting attention to your business and reaching the people who are interested. So, a portion of your earnings should be dedicated to marketing or promoting your business.
But what can you do if your business is just starting out and you don't have the funds like the big players in your field?
You make clever choices by including the top business marketing ideas in your plan.
To save time, many small businesses use tools to handle marketing automatically. And to save money, you should make the most of your resources by planning and working smartly.
Read on to discover some business marketing ideas that can give you a nice Return On Investment (ROI) without spending too much.
Let's begin!
1. Craft and Promote Your Content Smartly
Well-crafted content draws in valuable visitors, potential customers, and sales. Start by identifying keywords using tools like SEMrush, Ahrefs, UberSuggest, or Moz, to outshine your competitors. Many of these tools offer free trials, so your main cost is hiring a skilled writer. Then, share your content across all social media platforms.
If you are finding it difficult to reach your audience through just social, consider cross-promotion. You can collaborate with other relevant businesses, promote them through your content, and vice-versa.
2. Use Visuals to Make the Content Easy-to-Consume
According to Brainrules research, incorporating visuals in your content boosts information retention from 10% to 65% after 3 days. So, to make a lasting impact, your content should feature quality visuals.
For your blog posts, produce engaging videos that succinctly convey the topic.
Utilize free graphic design tools like Canva to craft stunning visuals including blog graphics, social media posts, banners, ebook covers, and more.
3. Leverage the Power of Infographics
Expanding on the earlier idea, if you possess captivating data, present it in a visual format through an infographic.
Infographics allure not only backlinks but also generate interest. They effectively boost your search rankings, ultimately bringing in free organic traffic.
To execute this tactic, you'll need a designer. Alternatively, your team can employ tools such as Venngage, Infogram, and Canva to seamlessly transform the data into engaging infographics, fostering traffic and interaction.
4. Participate in Social Media Groups
To engage with potential customers at no cost, consider participating in social media groups across various online platforms such as LinkedIn, Facebook, Quora, Reddit, and more. These groups are designed for individuals with shared interests to connect.
However, for this business marketing strategy to work effectively, it's crucial to pinpoint the appropriate groups that are not only relevant but also vibrant.
A group lacking interaction or regular activity won't be beneficial. Look for groups where members frequently share posts and engage actively by commenting on each other's content – these are the groups that would be most advantageous for you.
Tip:Don't join groups just for promoting your product or service. People are there to discuss and learn from each other. The key to winning here is to showcase your domain knowledge.
5. Build Your Social Presence Smartly
When working with a limited budget, wise allocation is essential. By now, you likely know your audience and the specific social platforms they use.
So, why disperse your efforts across all platforms? Instead of aiming for ubiquity, channel your efforts into mastering select platforms.
The crux is to pick the top two or three platforms where your target audience engages most.
For instance, if you're aiming for a youthful audience like students, Snapchat, Instagram, and TikTok are your go-tos. On the flip side, if millennials are your focus, Twitter and YouTube should be central.
For B2B targeting C-suite individuals (CEOs, CFOs, etc.), LinkedIn becomes your prime focus.
6. Turn Your Brand into an SME
A Subject Matter Expert (SME) possesses expert knowledge for a specific job or task.
Here, you're not promoting your product or service – you're promoting yourself as a brand.
Building your brand as an SME encourages clients to trust your expertise. They'll see you as a source of advice and guidance.
For instance, if you own a restaurant, start by writing for lifestyle magazines. For web design, host workshops in colleges.
LinkedIn is prime for establishing SME status. It's a platform where professionals share insights.
Sharing your knowledge gains attention and trust, amplifying inbound marketing's impact.
Plus, you'll eventually become a leader in your niche.
7. Create Exclusive Offers for Social Media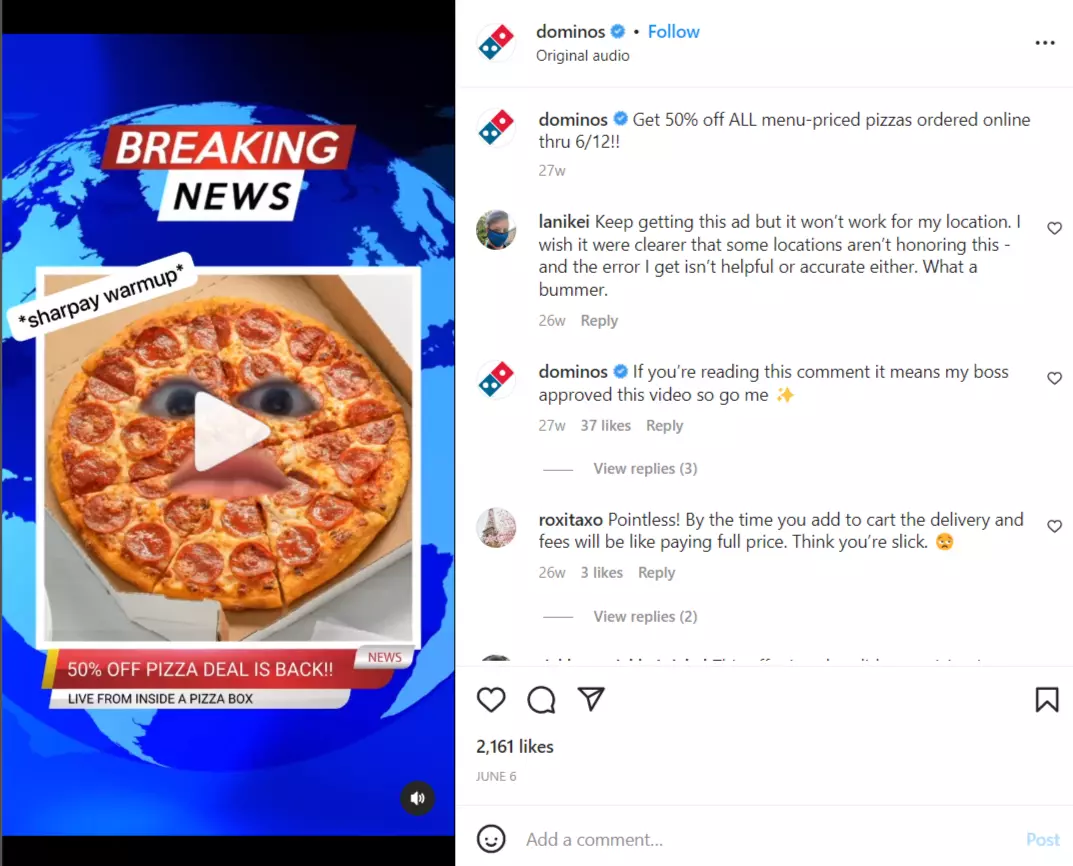 Securing a dedicated social media following marks the first step to success.
However, to complete the journey, you need to uncover methods to transform these followers into actual customers. Crafting tailor-made offers for your social media audience stands as a powerful solution.
Introduce time-sensitive flash deals – the urgency prompts swift response. Alternately, design incentives that boost multiple purchases or yearly subscriptions.
Promote these enticing offers through posts, Stories (on Facebook and Instagram), or advertisements.
8. Organize Social Media Contests
Another effective social media marketing approach is arranging contests. These contests encourage engagement by requiring your followers to participate. Ideally, participants will encourage their friends and colleagues to join in as well.
Remember to create a catchy hashtag for the contest – hashtags are memorable. Then, decide on the type of contest – users could contribute content, share personal stories, or provide amusing answers.
Irrespective of the contest type, the incentive you offer holds paramount importance for your followers' participation. The incentive is their motivation, so choose wisely – offer discounts, free coupons, the opportunity to be the first to experience your product/service, and more.
9. Get Your Business on Quora
Quora serves as a hub for seeking advice and resolutions – a place your potential customers might frequent. This platform isn't just for identifying customer challenges; it's a space to offer meaningful solutions.
By doing so, you can cultivate a distinctive personal brand and direct traffic to your website.
Numerous small business owners turn to Quora for industry insights. Likewise, you can leverage Quora to uncover answers to queries like:
– What demands does your target audience have?
– What obstacles do your potential customers encounter?
Your brand should authentically address these inquiries, showcasing how your product/service effectively addresses their needs.
Concluding Thoughts!
Irrespective of your business's scale, digital marketing is a pivotal element for expansion.
Lack of funds for glitzy campaigns with celebrity endorsements? No worries. The aforementioned low-cost business marketing concepts have got you covered.
The secret lies in resourceful utilization of available assets to execute the budget-friendly marketing strategies explored.
As you embark on testing these ideas, diligently monitor which platforms yield optimal results. Once you pinpoint your business's sweet spot, consider allocating more budget to your marketing endeavors.
We can help by offering a free consultation! 😃